A Tasting Experience at The Oak – Raleigh
Discover the art of bourbon and indulge in an exquisite culinary journey with our exclusive Bourbon & Bites event. This semi-private bourbon tasting offers an immersive experience that marries the finest bourbons with delectable bites crafted by our talented chefs, perfect for connoisseurs and enthusiasts alike.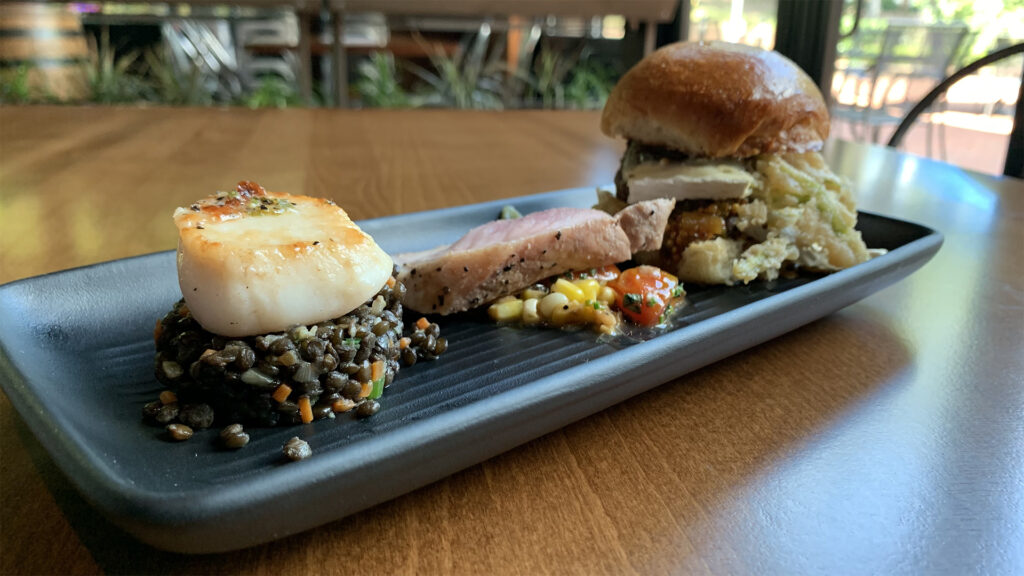 Event Details
Reservations: To ensure a seamless experience, reservations are required at least two weeks in advance.
Guest Count: Gather a group of bourbon enthusiasts, with a minimum of 15 and a maximum of 25 guests.
Cost: Immerse yourself in the world of bourbon and bites for $60.00 per person, plus applicable tax and gratuity.
The Experience
Embark on an unforgettable journey with a carefully curated tasting session. As you enter our warm and inviting dining space, you'll be greeted with our signature old-fashioned cocktail, setting the tone for the evening.
Tasting Trio
Indulge in a tasting of three distinct whiskies, each thoughtfully paired with chef-inspired bites that complement and elevate the tasting experience. Immerse yourself in the intricate flavors and aromas of each pairing, expertly crafted to captivate your palate.
Guided Exploration
At The Oak – Raleigh, we believe every bourbon sip tells a story. Allow our seasoned bourbon aficionados to guide your group through the history and nuances of each pairing. Gain insights into the art of bourbon making and uncover the intricate connections between flavor profiles.
Event Availability
Bourbon & Bites events are available exclusively from Tuesday to Thursday, starting at 6:00 pm. This limited availability ensures that each experience is intimate, personalized, and truly memorable.
Please Note
For reservations and inquiries to embark on this exclusive tasting journey, we invite you to connect with our General Manager, Hali Haught. Contact Hali at hali@theoakraleigh.com or call 919-787-9100 to discuss your event requirements and unlock a world of bourbon and culinary delights.
Elevate your palate and immerse yourself in the world of bourbon and bites at The Oak – Raleigh. We look forward to hosting you and your guests for an unforgettable evening of flavors and discoveries.
Prices and offerings are subject to change. Contact us for the most up-to-date information.