Catering at The Oak – Raleigh
Planning a gathering and craving our delicious flavors? Look no further! The Oak – Raleigh offers exceptional catering services, bringing our scratch-made goodness right to your event.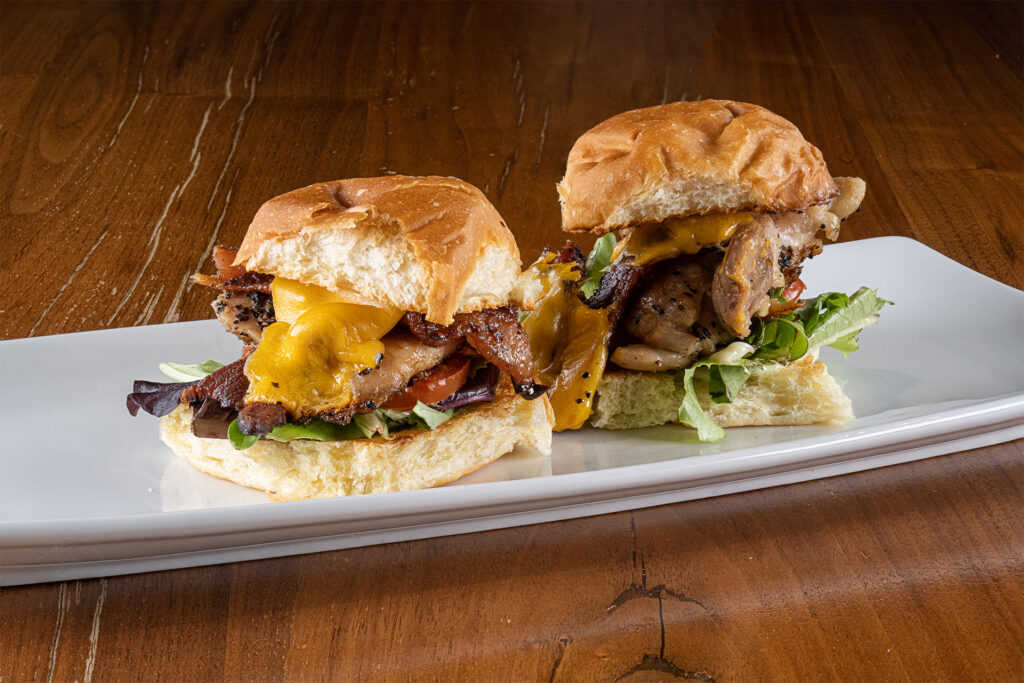 Availability and Notice
Our catering services are available from Monday to Friday for lunchtime events. We kindly request a 24-hour notice for catering orders to ensure we can perfectly craft your meal.
Guest Count
Our catering offerings are designed to accommodate groups of 20 to 50 guests. Whether it's a corporate luncheon, a celebratory occasion, or simply a get-together, we're here to make it memorable.
Catering Menu and Pricing
Our catering packages start at just $14.00 per person plus tax. This includes a delightful array of options to please every palate:
Your choice of two slider varieties
House-made chips
Side Salad
One additional side dish
Flavored iced teas to keep everyone refreshed
Sweeten the Deal
Looking to satisfy your sweet tooth? You can enhance your catering experience by adding our irresistible chocolate chip cookies for only $1.50 per person.
Please Note
We cannot provide evening catering or dinner service due to space constraints. However, we're thrilled to offer our catering services during lunch hours to ensure you still get to savor The Oak's goodness!
Ready to elevate your event with our delectable offerings? Contact us to place your catering order, and let us take care of the flavors while you enjoy the occasion.
Reach out to us today, and let's create a memorable catering experience together! Contact Hali Haught at hali@theoakraleigh.com or call 919-787-9100.
Prices and offerings are subject to change. Contact us for the most up-to-date information.